Social media plays a key role in the professional sports industry. Not only do they provide in-game updates and schedule updates, but they are sources of humor and fan interactions. In my opinion, sports account social media speaks volumes about the atmosphere of the fans and the team. With that being said, here are my top ten favorite major league social media accounts.
10. Baltimore Orioles. Something that's hilarious is that on their Twitter profile, their location is listed as "six feet away from people." It's a wonderful way to have fun with fans whilst also encouraging responsible behavior in the midst of the COVID-19 pandemic. Another amazing thing they did was to encourage people to retweet a video of Trey Mancini, who is undergoing treatment for malignant colon cancer, stating why he agrees with wearing face coverings in public. It's a way to encourage protecting others and support an athlete the fans care about. I really appreciate that they use their platform to bring awareness to social issues and encourage public health responsibility.
9. Philadelphia Phillies. I remember in 2019, I asked the Phillies on Twitter if games in red were home games. They responded quickly confirming that I was correct. Something very fascinating was that when Aaron Nola was starting the first game of the year, they spelled "go" as "geaux," paying tribute to Aaron's Louisiana roots. That is so cool of them to do that! I also love that they post videos of how they give back to their community on YouTube, which is wonderful in the wake of the pandemic. The vibe I get from their Twitter page and YouTube channel is that they are a team who likes to have fun. I also love how their Twitter bio mentions that they keep roster suggestions in a secret file and will get to them when they have the opportunity. All that, combined with the fact my uncle was a Phillies fan growing up, has turned me into a supporter.
8. Washington Nationals. They were the best team in Major League Baseball between May 24, 2019 and October 30, 2019. Five months and six days of pure bliss. What else is pure bliss? Their social media, of course! I adore how they announced postseason victories with a video of their human angel of a manager, Davey Martinez, starting a press conference with the word, "Boom!" I also adore their sense of humor, such as when on Instagram, they posted a photo of Patrick Corbin and put the location as "Pineapple Under the Sea." I instantly commented: "Is this Nationals Park? NO! THIS IS PATRICK!" The Nationals loved the comment. I also remember in 2017, whenever they won games, they would make posts similar to the title of FRIENDS episodes. My mother enjoyed watching that series, so that was really engaging and fascinating. Also, I am a fan of their LinkedIn presence.
7. Toronto Blue Jays. My sugar sweet neighbours up north. I love them. They are a special team and their social media proves them right. One of my favorite moments is when someone wanted a source proving that a player was injured and not traded. Their response? "Literally us, the Blue Jays." Iconic. If there is a shirt out there with that statement on it, I would buy it in a heartbeat! I also love just how interactive they are with their fans and players. One of my favorite things they do is when they interact with two of my favorite fellow Blue Jays fans and share the love. I adore that they do superlatives with their players to put a smile on everyone's faces. I literally believe that their social media accounts exist for the sole purpose of putting a smile on people's faces.
6. Tampa Bay Rays. This team has the best TikTok account out of every single MLB team who has a TikTok account. Change my mind. In addition, I love how Ji-Man Choi is the team's happiness ambassador. One of their mottos is "Choose Choi-fulness." Another amazing thing about them is how they use their platform to spread awareness of social issues. I appreciate that they do that because I feel like they can really influence their fans to speak up for what they believe in and make a change in their world. They also love dogs! I love, love, LOVE seeing them promote their dog calendars on social media!
5. Pittsburgh Pirates. RAISE THE JOLLY ROGER! This team is so much fun. I remember the first time they replied to me on Twitter. I Tweeted at them, complaining about the raining weather in the Pittsburgh area. They responded to me with a GIF of one of their players holding up a sign saying, "BRAH!" I felt that. Sometimes I like the rainy weather and sometimes I hate it. I like rain after boiling weather, but I hate when raindrops fall on me. It just feels extremely uncomfortable. In addition, I love that they did virtual t-shirt tosses on Fridays during the wait for the regular season to start. In my opinion, it's a wonderful way to connect with fans and make somebody's day much better.
4. Detroit Tigers. Oh, hey, look, a dog. That's the first signal that I knew the Detroit Tigers social media account was something special. They posted that after an unpleasant loss. I'm an aspiring dog mom, so I know that dogs are wonderful. My experience with being cheered up by petting pups from therapy groups in my area backs my stance that they did a good job with that. I also love that they did the Signature Saturdays. That is so awesome of them! It's a fantastic way for people to get autographs while staying safe. When they were scheduled to play the Colorado Rockies before the pandemic forced Major League Baseball to change literally everything for the year, I said I wanted to see them play. They said something along the lines of "See you then?" I responded saying I was planning a trip to the state of Michigan. I was mostly serious when I said that. That's the magic of the Tigers. Fun-loving, pupper-adoring, travel agents.
3. San Diego Padres. SO. MUCH. PUPPER. CONTENT. I absolutely adore the fact that they share a lot of fur babies on their platform. Each year, they do a calendar photoshoot with puppies in need of a new home for their Padres & Puppies calendar. That makes me melt into a puddle of pure love. I posted a photo of my cat—my favorite photo of her, to be exact—and they called her a sweetie. They also posted a video of Manny Machado and Fernando Tatis, Jr. professing their love for their dogs. Aside from their love of pets and making hearts melt as a result, they are really awesome motivators. During my last semester of college, I wanted to know if I should treat myself to a Padres game for doing well in college. They agreed that it was a wonderful idea. Love of pets and sugar sweet motivators. Find you a Major League Baseball social media team who can do both.
2. Cleveland Indians. Raise your hand if you remember the song "Cleveland Rocks" by the Presidents of the United States. That song is especially true for the Cleveland Baseball Team. They have a wonderful social media team. I fondly remember the first time they responded to me on Twitter. It was the first day of my third year of college. I was guessing which pitcher's pictures they posted. When I made my guess, they responded, "Sure is!" Another sugar sweet thing they did was send a condolences letter to a recently widowed fan. His granddaughter posted about how she appreciated the gesture and I wanted to cry at how sweet that was. Best of all, I was a winner of their holiday Twitter giveaway in 2018. I posted "He say do you love me; I tell him only partly. I only love the Tribe and Greg Allen, I'm sorry," as a caption for a Greg Allen photo. I only expected a couple of likes, but I ended being the winner of the Tyler Naquin signed baseball and Jim Thome Hall of Fame package. The elation was extreme. Although I adore their social team, there is one I adore more.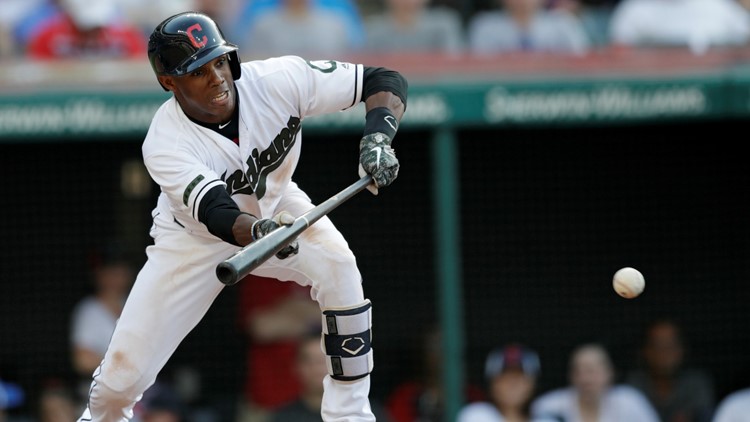 1. Colorado Rockies. They literally are the best social media team. They have won awards for their social media for a reason. The social media folks are amazing. Julian Valentin is one of the nicest people I could ever meet. Their social media team is supportive, big time. They shared Twitter hugs when I was going through finals, when I was having anxiety attacks, and when I just really felt the need for a hug. They also helped motivate me to work hard during my last semester of undergrad. Some things I love about them are their interactive plane menus, their awfully wonderful puns, and their spread-the-love attitude. I remember commenting that Corey Dickerson looked super pumped up in a GIF they posted, and they responded that he was that way because of a home run. I still get extremely giddy when they reply to me on Twitter. I have post notifications for the on both Twitter and Instagram. They exist to light the day up. That is why I adore the Rockies social media team the absolute best.
HONORABLE MENTION: Oakland Athletics. BUBBA FUNTS! That's what I say every time I see an elephant. I remember them posting a photo of their elephant mascot Stomper with real elephants. They are my favorite animal on planet earth, and I squealed inside when I saw it. I actually sent them a direct message on Twitter in February of 2019. I said something along the lines of, "Hi guys. I just wanted to open up about something. Sean Manaea's no-hitter literally could not have come at a better time. At the time, I was dealing with a tragedy, and that really helped me cope." They responded, "It was a fantastic day, and we're glad it helped you in more ways than one." I was so grateful for the message. It made me feel amazing that they were grateful that the wonderful day cheered me up. The circumstances were true. I had spent the month previous to Sean's amazing outing coping with a death in my family, and the no-no provided me much needed distraction.
Do you like sports? Which sports team is your favorite to follow? Let me know in the comments below.