Luscious, long hair. A piercing, prize-winning smile. Handsome, chocolate brown eyes. What do these have in common? They describe the young, elite, star San Diego Padres shortstop Fernando Tatis Jr., known as El Niño, or as I like to call him, and as I will refer to him, Bebo. There is no doubt he's one of my favorite people ever.
I have a huge crush on Bebo. His piercing smile and adorable personality make me swoon. I like to refer to him as my Padres husband-in-spirits. I would be starstruck if I ever got to see him play in person. I was supposed to see his team over Father's Day Weekend this year, but the pandemic wreaked havoc and stopped me from doing so. Hopefully next year, I will have Rockies season tickets, and it will be safe enough for fans to be at Coors Field. Should both things happen, I will get to see this handsome angel twice in Denver.
The native of the Dominican Republic signed with the Chicago White Sox at age sixteen. When he was seventeen years old, he was traded from Chicago to San Diego. Many San Diego fans that I interact with are very grateful for the trade. I have to agree with them. The team did a wonderful job acquiring them, especially with his statistics.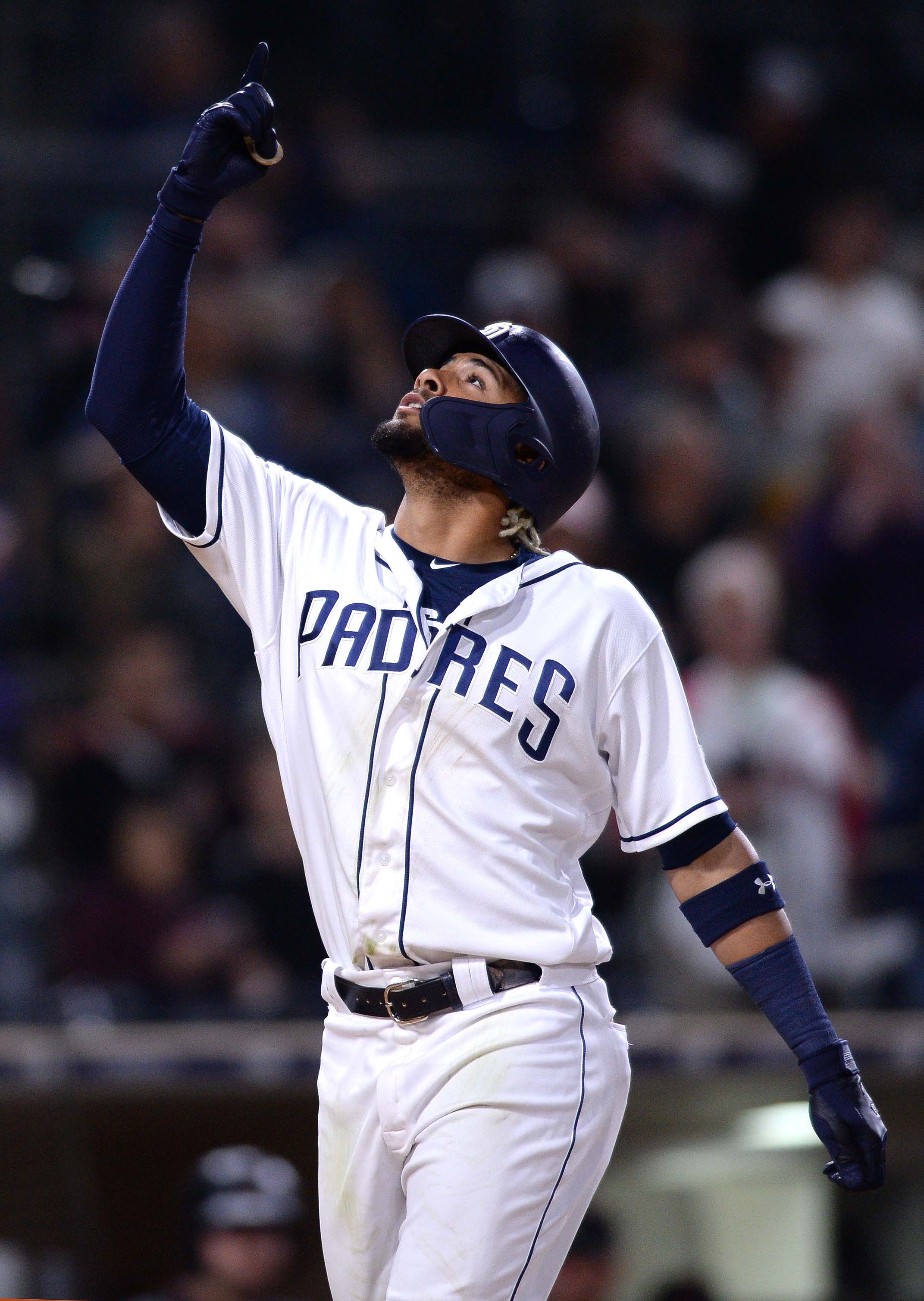 Speaking of statistics, he's been very impressive so far in his young career! Only a year and half into his career, he is knocking my socks off. He's enjoyed 122 hits, 27 home runs, 73 runs, 67 runs batted in, and 20 stolen bases. In 2020 alone so far, he's tied for third place in home runs and tied for fifth place in runs batted in. If he keeps up the great work, he can lead San Diego to their very first World Series title. I have faith in it.
I have four predictions on how his career is going to go. First, he will hit for the cycle, which is where a player hits to first, second, and third bases, and a home run, all in the same game. I have a feeling I know how his cycle will go: second base, home run, first base, third base. All of these will be insurance runs batted in. The best way I can explain an insurance run is if Team X has 7 runs and Team Y has one run, and a player for Team X adds two more runs for Team X, then the player for Team X has scored insurance runs for the team. Insurance runs basically are runs that add to a team's lead.
Next, he will go to the All-Star Game, a very high honor for baseball players. He will hit a three-run home run to give a walk-off (game-winning for the home team) win for the National League. That leads to my third prediction: Bebo will win the All-Star Game MVP. His whole family will hug him and shower him with love and congratulatory messages. His father, Fernando Sr., will tell him how proud of he is, and his younger brother Elijah will tell him how inspiring he is.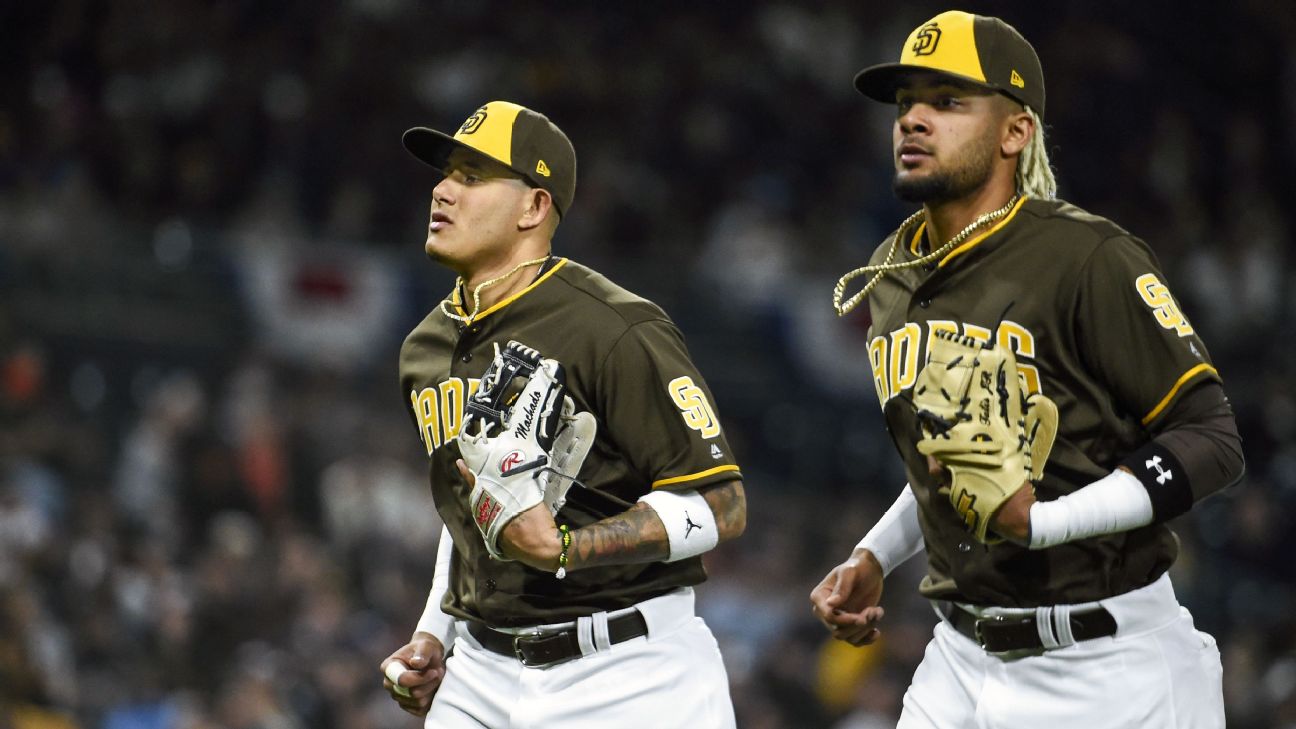 Lastly, Bebo will be a World Series MVP. When his team finally wins the World Series for his team, he will be rewarded for the most double plays, most home runs, most stolen bases, most runs batted in, and highest batting average. I am adamant he will go down in team history as the best shortstop in team history!
Not only that, but Bebo loves dogs! He has two puppers, Nala and Pumba. His dogs are so cute. I would love to pet, play with, cuddle, kiss, and noggin pat his doggies. I remember he discussed his dogs and how much he loves them. They're like the apples of his eye. I bet his dogs love him back. I bet they give him a plethora of doggy kisses good day or bad day. That's the miracle of puppers.
Bebo also is a real mama's boy, and I mean that in a wonderful way. He spoils his mother rotten, and I see that on Instagram where he gives her flowers and surprises her for her birthday. He even wrote a touching letter to her and Bebo even says that because of his mother's love of the color pink, he considers wearing pink as keeping her by his side at all times. This really warms my heart since I am a daddy's girl. My father and I are very close. I immediately think of him when I see gear for his favorite sports teams and know that he'd love those gifts.
May Bebo has a wonderful career! Keep up the great work, Niño!
SOURCES:
https://en.wikipedia.org/wiki/Fernando_Tat%C3%ADs_Jr.
https://www.baseball-reference.com/players/t/tatisfe02.shtml
https://www.espn.com/mlb/player/_/id/35983/fernando-tatis-jr
https://www.espn.com/mlb/player/_/id/35983/fernando-tatis-jr
https://www.espn.com/video/clip/_/id/26719044