Fall is an exciting time of the year. There are just so many aspects of it that make it so magical. Fall is one of my favorite seasons in the world for many different reasons. Here is a list of most, if not all, of the reasons I'm excited for the autumn season.
Fall candles. Pumpkin cupcake, maple pecan waffles, blueberry pancake, you name it! Don't get me wrong. Candles smell good, however, there is just something magical about the aroma of autumn-themed candles. They just smell so extra cozy and so extra relaxing. Just the thought of lighting one of the candles to make the house smell good just fills my body with pure love and joy.
The leaves changing colors. From red to orange to yellow to brown, I love fall colors. I love driving in mountain and canyon country to see the colors. They are just so beautiful! Being surrounded by elegant colors during the height of autumn is one of the most serene things in the world.
Flannel shirts and jeans. These two items are cute on their own, but pair these two articles of clothing together and you have the ultimate adorable fall outfit. The cutest thing ever would be to wear this outfit combination to an autumn photoshoot in the leaves with puppies, kittens, pumpkins, and corn.
Corn mazes. The chances that I will get to go to one this year will be slim to none because of COVID-19. Still, it is one of my favorite things to do. I love getting to go get fresh air and get a very fun, very autumn-themed workout in. My absolute favorite way to ring in Halloween.
Halloween. This year, for Halloween, I want to dress up as Nurse Carol Hathaway from the hit NBC medical drama series ER. Not only do I love putting on Halloween costumes, but I also love carving pumpkins and baking Halloween themed cookies. Who else loves the Pillsbury Ready-To-Bake Shape Sugar Cookies? I adore those!
Cooler weather. I have lived in southeastern Texas and Kuwait. Having spent the first three years of my childhood in those two places, I have gotten more than my fair share of scorching hot weather in my lifetime. Bone dry, 90 degree days get really old, really fast. As much I enjoy nice sunny days, something I really love about fall is the cooler temperatures. I also like when the skies are a little cloudy, it's really comforting in my opinion. In addition, I feel like overcast skies complement fall colors pretty well.
Fewer bugs. Yes, insects play a key role in the world because without them, there will be fewer food sources for animals such as birds and bears, plus pollinators are to thank for products such as coffee and honey. However, I am uncomfortable around them. I am deathly afraid of moths, nervous around grasshoppers, and petrified of wasps. When fall comes around, I notice that the insects that scare me the most are a lot less active than they are in spring and summer, which put me at ease.
Butternut squash soup. There's just something about eating butternut squash soup in autumn that just feels so right. I think it's because the temperatures are cooler, which means soup is a cozy meal idea. I really like the taste of butternut squash soup. I think it has a yummy sweet, tangy flavor.
Thanksgiving. Turkey logs, mashed potatoes, buttermilk biscuits, beer can chicken, sweet potato casserole, oh my! Happiness mixed with home cooked meals is the reason why Thanksgiving is a great holiday. Also, I love treating myself to pie, cake, cookies, cobblers, and ice cream later on in the evening. Plus, I will never turn down a chance to have cinnamon rolls and/or French toast for breakfast on Thanksgiving day.
Warm drinks. I love hot cocoa with whipped cream on top. I also really like apple cider; I would get it all the time from the library café in college. One of my favorite warm drinks from Starbucks is vanilla steamers. Pair it with cozy fall soups and you have the perfect meal.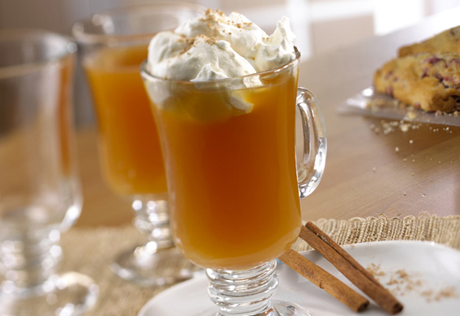 Boot weather. I love boots. They are such cute shoes. Honestly, they make fall outfits look so cute. If you pair boots with sweater tights, a flowy tank top dress, a cardigan sweater, and an infinity scarf, you get the cutest photoshoot outfit. I think that Uggs pair well with dresses and jeans. If you put on a pair of combat boots with jeans and a flannel shirt, you get another super adorable autumn outfit.
Basketball. Some of my closest friends in high school were members of the school basketball team, and it was one of the best basketball teams in the region, at least from what I experienced. I love when professional basketball comes back. It's one of my favorite sports because of some of my closest friends and the fact I almost played the sport myself.
Hockey. As a woman of Russian heritage, I am a huge hockey fan. My grandmother loves hockey, I sold concessions at hockey games in college, and I was scheduled to go to my very first Colorado Avalanche game before the pandemic paused all sports. During my last semester of college, I wrote a report on cultural discrimination in professional hockey. There is no way for me to describe how much effort and passion I invested in the project. I love when hockey comes back in the fall (although from what I've seen, the next National Hockey League regular season will start closer to Christmastime). It's such an entertaining, exciting sport.
The World Series. Also known as: October Baseball Heart Palpitations. It's really interesting to see which teams will do whatever it takes to get to the stage. I fondly remember 2016, 2017, and 2019. Those were two World Series matchups I kept a very close eye on. I was in complete awe at the end of all of those matchups. I'm excited to see which team wins this year. I have a gut feeling either the San Diego Padres or Chicago White Sox will win it all.
Scarves. I have a scarf problem, and I'm actually somewhat proud of it. They are the quintessential accessory, keeping you warm on chilly days and complementing your cutest outfits. I love, love, love them. They are my favorite accessory by far, and fall is the perfect time to break out all scarf styles, from infinity to winter.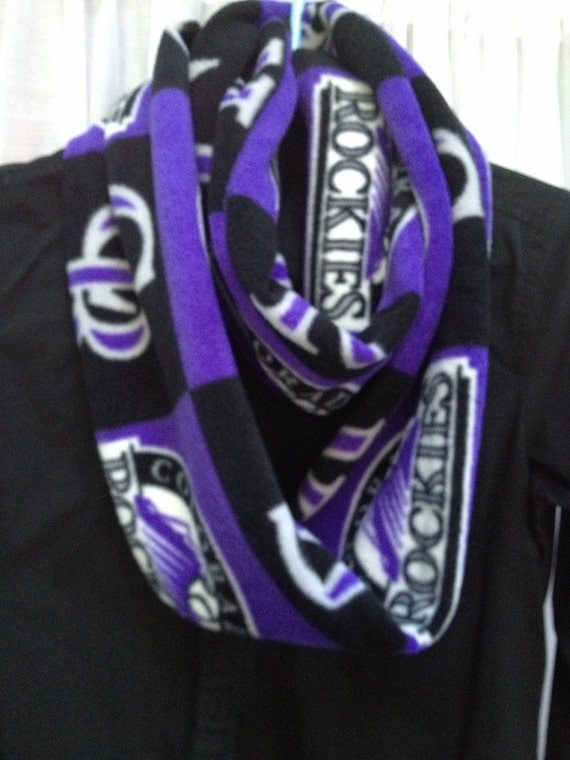 What are your favorite things about fall? Let me know in the comments below.