I am still haunted by the September morning I woke up and checked my Twitter feed to learn that Miami Marlins pitcher José Fernandez lost his life in a boating accident. I could instantly feel this wave of grief cripple me.
He had his whole life ahead of him. He was going to become a dad. He was so young, so full of life, so passionate about the game. His future was filled with a wonderful career. Then tragedy struck and took that all away.
The following days still stick with me. I was very upset the next day, on the brink of a panic attack from the time I went to my first class the time I came home from my last class. I recall Tweeting "Can I just be excused from everything for the rest of my life?" and "I feel like I'm gonna have a meltdown the size of the city of Oakland."
I kept up with the memorial game, hoping the Marlins would win in his memory. As soon as Dee Gordon broke down in tears, I felt my heart rip into shreds. As soon as I saw the Marlins post that they had won the game, with a GIF of José celebrating a home run, the emotions were too much for me to bear. Instantly I Tweeted, "Literally in tears rn #FishWin #ForJosé."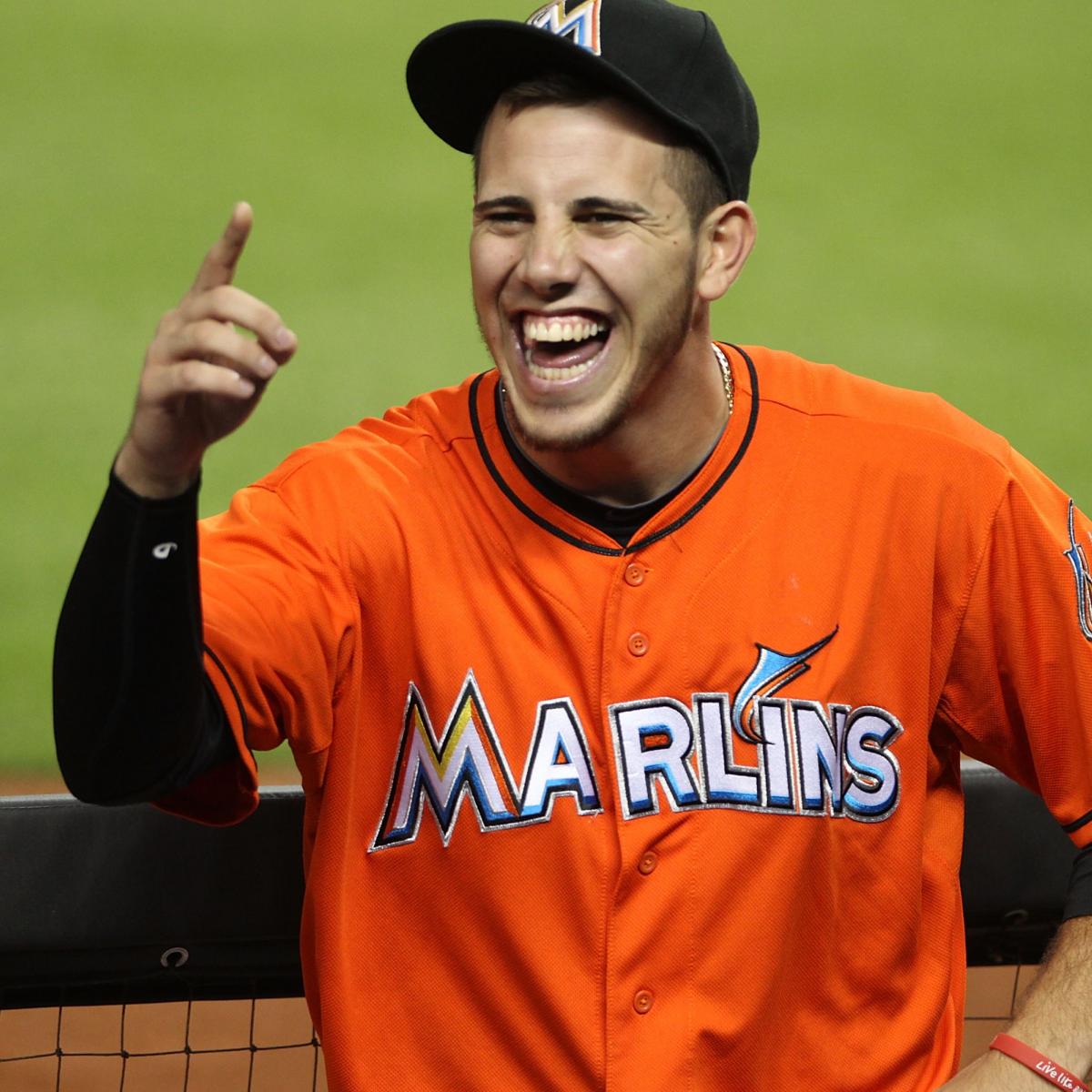 Practically immediately, I broke down and cried. I spent the rest of that week and the following week battling a wave of depression that I thought would last forever. I'm still affected to this day. It's very hard to put into words how badly I miss him on a daily basis. I'm persistently hurt, heartbroken, upset, and angry that he was taken from us so soon.
José was very passionate about the sport. I remember when Troy Tulowitzki hit a baseball that he caught. Troy asked, "Did you catch that?" José responded with, "Yeah, yeah I did!" with a huge smile on his face. When I search GIFs of José, I see him having a great time on the field.
I wish there were a José Fernandez award. I wish that this award existed to be granted to players who exemplify extreme passion for the game. I wish this award existed to memorialize a young man whose career was tragically cut short and the legacy that lives on.
Whether someone chest bumps their teammates after literally every double play ever or they sing a joyful song into their bat whenever their team hits/scores a run, they display a love of the game. Whether someone does the macarena after hitting to second base or gallops and skips after hitting a home run, they display a love of the game. Whether someone dances with their teammates in the dugout after a win or does a roundoff in the outfield, they display a love of the game.
José's memory lives on in these players who display a passion of the game. He loved having fun every single day of his career and that carries a huge message. Players don't have to just show up to the ball field, play the game they're scheduled to play, and that's it. It's okay for them to have fun and feel like a first-grader on Christmas morning.
I believe an award for this ought to exist. I feel as if channeling your inner Little-leaguer and having fun during the game is now practically shunned. I have seen people getting annoyed at baseball players literally for having fun. In my opinion, a José Fernandez award will not only celebrate the passionate legacy of José Fernandez, but will encourage more passionate, energetic, and fun-loving behaviors.
José Fernandez deserves to be honored in this manner. He deserves to be remembered for his infectious smile and energetic personality. He deserves to be remembered for being a Little League soul in a Major League body. He deserves to be remembered for having fun at the field, day in and day out.
In my opinion, I'm convinced José wouldn't want people to be shunned and shamed for playing the game with passion. He would want to see players act like little kids opening holiday gifts on the field. He would want to see players expressing intense love for their teammates. He would want to see players making the game more interesting.
I would love to see players earn a José Fernandez Award after each season. We have the Roberto Clemente Award, the Heart and Hustle Awards, and many more. What about a José Fernandez Award? José deserves nothing more than to be remembered for his passion, players deserve nothing more than to get to have fun on the field, and this award will make both possible. The more that I think about it, I believe José would be on board with this as well.
Rest in power, José. We love and miss you with all our hearts every single day. We know you are cheering for your friends and teammates in heaven. Your love, legacy, and passion live on across every single team, every single division, and every single league.