I am fascinated with learning different languages. In fact, I was born bilingual and have had a natural talent for learning languages on the fly. I think that was the reason I did well in French in middle and high school. Here is a list of languages I would love to learn or build skills in.
#1: Russian. I am half-Russian, my mother was born and raised in Moscow. I grew up speaking primarily Russian. Unfortunately, I have realized my Russian skills aren't as strong as they want them to be. However, I have been using Duolingo to improve my skills, and I plan to see if I can carve out some mother-daughter time at least five times a month to improve my speaking, reading, and writing skills. I am starting to speak as much Russian as possible around my mother, too. I would like to be as proficient as the language as I can.
#2: French. I took a chance and took it as my World Language class in middle and high school. I loved learning French. It was one of my favorite subjects. However, some of the things I learned had slipped away as time went on. Thankfully, I am reteaching myself the language. Hopefully I will be able to have a quick conversation with one of my favorite hockey players, Samuel Girard, in French. I also hope to visit Canada and France one day. French is a gorgeous language.
#3: Spanish. I learned Spanish early on in life. I learned it for many years. During my first three and a half years of schooling, I had Spanish class every week if not every day. I also attended Spanish Club meetings. Many of my favorite athletes, such as Raimel Tapia and Fernando Tatis Jr., are native Spanish speakers, which motivates me to learn the language. I fondly remember saying "Muchas Gracias" to Carlos Estevez of the Colorado Rockies, and he seemed so happy that I spoke Spanish to him. Spanish is such a useful, elegant language and I would love to reteach myself.
#4: Chinese. My brother is taking Chinese classes to supplement his engineering education. Not only that, but during my last year of college, my roommate was a native Chinese speaker. I also had neighbors in college who spoke the language. For those reasons, I have decided that I wanted to learn how to speak Chinese. I actually say "Nin Hao" to my brother on the phone whenever I answer. I'm really enjoying learning the language. It's awesome.
#5: Czech. One of my absolute favorite hockey players ever, Colorado Avalanche goaltender Pavel "Frankie" Francouz, is from the Czech Republic. In addition, I got an educational book multiple years ago titled Czech: Teach Yourself. I feel like that learning Czech will help strengthen my Russian skills, too, since Czech and Russian are similar languages. Maybe I will be able to have quick exchange with Frankie, maybe even his teammate Martin Kaut.
#6: German. My sister took many years of German lessons, and I actually have a tidbit of German DNA. I wanted to learn German in school, but due to lack of interest, I couldn't. In addition, I would love to go to Germany one day. German is one of many languages I am learning on Duolingo. It was the first language I began learning through the service. It feels good learning the language that my ancestors have spoken.
#7: Portuguese. I have dreamt of studying abroad in Brazil in college, however, it ended up not working out. Nevertheless, I still would love to build my Portuguese skills. I'm really having fun learning this language. Hopefully one day, when things are better, I will get to travel to Portugal or Brazil. Since Portuguese and Spanish are similar languages, I believe that this language will boost my skills in Spanish, too!
#8: Italian. Italy is such a beautiful country. I would love to visit Rome, Florence, and Venice, once it's safe to do so of course. With a beautiful country comes a beautiful language. Italian is absolutely gorgeous. There's just something about Italian that makes me feel calm and bubbly inside. I feel like I did a good job by deciding to learn the elegant Italian language.
#9: Arabic. I lived in Kuwait for 18 months in the late 1990s. I only know two phrases in Arabic, the phrases for "God-willing" and "God is good." I have recently been interested in learning the Arabic language beyond just those two phrases. So far, I am really enjoying learning the language. I feel like I'm connecting back to my Middle East upbringing by doing so.
#10: Vietnamese. I have seen photos of Vietnam online and the country looks beautiful. I am interested in possibly visiting the country one day. I think that's what got me interested in learning Vietnamese. It's a really fun language to learn, in my opinion. I can't wait to keep learning and building my Vietnamese-speaking skills.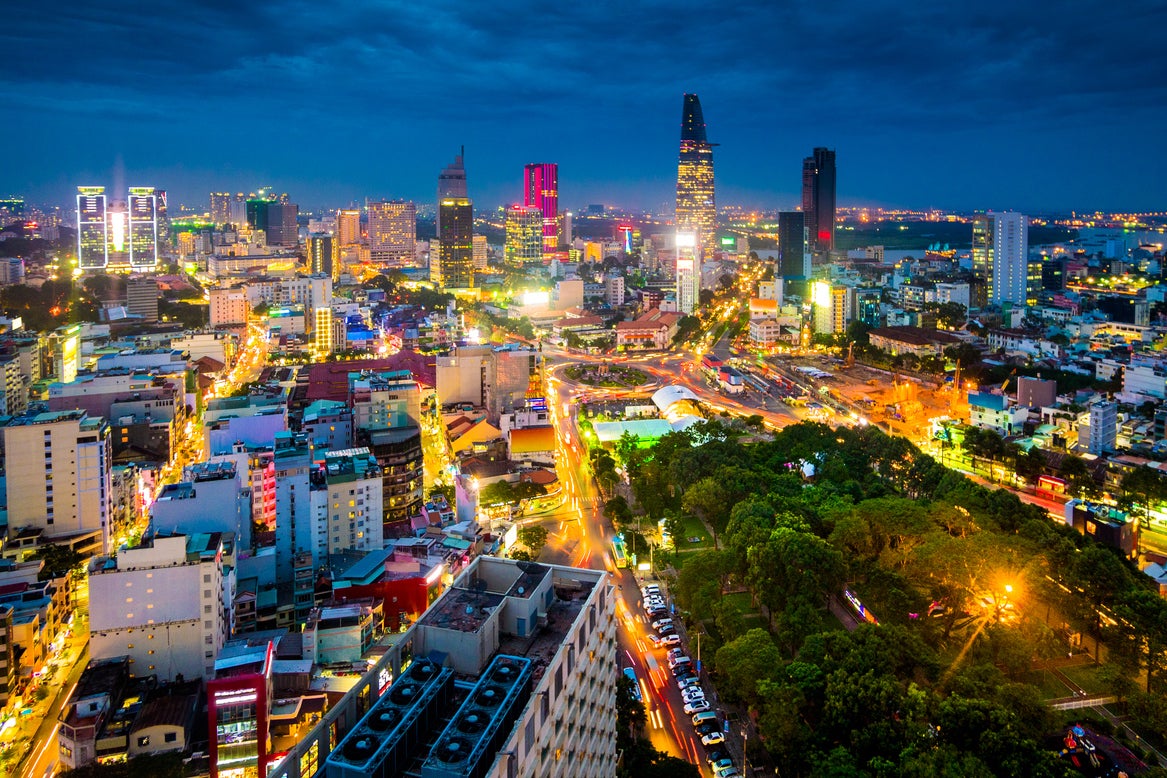 #11: Japanese. Japan seems like such an elegant country. I think Japanese is a fun-to-learn, nice language. I feel like Japanese would be a good language to learn when it comes to the sporting world, too. After having done a project on Japanese baseball in college, I'm very interested in the topic. I would love to be able to one day attend a Japanese baseball game and cheer in Japanese. I would also love to be able to one day strike up a quick conversation with a Japanese-speaking baseball player.
#12: Norwegian. When I was younger, I made up a story in my head about a girl who moved from Argentina to Norway, inspired by The Secret Garden. I'm honestly not sure what inspired me to learn Norwegian, nevertheless, I love learning it. In addition, I believe learning Norwegian would be a good idea when it comes to the professional hockey world. Since hockey players come from all parts of the world and from all walks of life, it would be useful to learn the language so that I can one day connect with fans and players who are native Norwegian speakers.
#13: Dutch. When I was four years old, my family took a trip to Amsterdam. My family still has amenity kits from KLM Royal Dutch Airlines nearly twenty years later. That trip, and my desire to one day go back to The Netherlands when it's safe to do so again, fueled my desire to learn the Dutch language. I feel like learning Dutch will also improve my German skills since there are similarities between the two languages.
#14: Swedish. What made me interested in the Swedish language, you may ask? Hockey and IKEA. Yes, hockey and IKEA. One of my favorite all-time hockey players, Gabriel Landeskog, is from Sweden. I would love to be able to have a brief conversation with him in Swedish. I feel like IKEA really piqued my interest because I get a sense of Swedish culture in the store.
#15: Hawaiian. I actually have family ties to the state of Hawaii. My great-grandmother, known as Tutu, has lived in Hawaii. I really want to go to Hawaii one day. I feel like by learning the Hawaiian language, I will be able to connect to the state where Tutu lived and be able to strike up a conversation with the locals.
Which languages would you like to learn? Let me know in the comments below.
DISCLAIMER: I am not affiliated with, sponsored by, or partnered with Duolingo. Duolingo is a language-learning site I enjoy and I wanted to spread the word.