2020 has been nothing short of a barbaric year, from the novel coronavirus pandemic making a severe international impact to an abundance of wildfires ravaging the world. Even with the not-very-fun circumstances at the moment, there are some things that I am looking forward to with the new year coming up at the end of the week. Here are 21 things that I am looking forward to (and hope to potentially achieve) in 2021.
#1: A True Crime Blog. True crime is something that I'm fascinated with. Because of that, I have decided to start a True Crime blog. This will be a bimonthly blog, with posts every other Friday. This blog will be titled Elephants & Extra Crime Hits. I will write about everything from unresolved missing persons cases to medical professionals accused of malpractice in the workspace.
#2: A Beauty Review Blog Series. I enjoy makeup and beauty very much. Being in Ulta Beauty and Sephora makes me very happy inside. Not only do I plan on doing reviews of beauty products, I also plan on reviewing skincare and hair care. Some of the makeup products I plan on reviewing include lipstick, powder foundation, and eyeshadow. Skincare products that I plan on reviewing include facial cleanser, facial lotions, and face masks. In terms of hair care, I plan on reviewing shampoo, conditioner, and hair masks, among other products.
#3: New Friendships. I would love to go out and make new friends. I'm thinking about taking some art classes or dance classes in the evenings or over the weekends, depending on the state of public health. Not only will I get to learn something new, I will get to meet someone new!
#4: New Love. I haven't found true love quite yet. I have met some very close male and female friends, but that's about it. I hope that in 2021, I will find a person I feel a romantic connection with. I love being loved, and loving others.
#5: New Living Situation. I was hoping to move into a new place in 2020, but things changed. Hopefully, by the end of 2021, I will have saved up enough money to move into a new home. I might live with my sister, or I might live on my own, or with a friend. Either way, I look forward to the change.
#6: Finishing My Novel. I started writing a novel about a high school student who wants to save his girlfriend from her ex-boyfriend's evil ways. I'm about halfway through completing my writing, I do hope to finish before Christmas Eve 2021. Once I finished my book, I hope to get it published. I've been hoping to get a book published for many, many years.
#7: A Fashion Blog Series. What I mean by a fashion blog series is posting outfits I enjoy for different occasions. Some fashion posts I want to do include what to wear to a musical, what to wear to a hockey game, and what to wear to the office. I can't wait to share some of my favorite outfits!
#8: Getting Ready For A Master's Degree. When I went to college, I studied general sociology with minors in communications and international studies. One of the classes I took as an elective was a sports studies class, and the professor left a very good influence on me. The university I attended now offers a Master's degree program in Sport Management. Once I save up enough money, I will absolutely look into applying for the program. I would love to have a Master of Sport Management degree under my belt.
#9: Furthering My Sales Education. Recently, I got certified in Inbound Sales and Frictionless Sales. I don't plan on stopping there, however. I plan on continuing with getting a certification in Sales Enablement, with the hopes of possibly finding a career in sales. I also hope to build up my sales skills in other ways (which will be discussed later on), as well as obtain a license to sell insurance.
#10: Furthering My Marketing Education. I have taken courses in sales and marketing through an educational service known as HubSpot Academy (Disclaimer: I am not sponsored by HubSpot Academy, I enjoy using the service and wanted to spread the word about them). Three marketing courses I plan on taking through HubSpot Academy include Email Marketing, Social Media Marketing, and Inbound Marketing. I believe those three certifications will complement my Content Marketing certification, as well as perhaps a Master of Sport Management degree.
#11: Meeting Athletes I Enjoy. In 2010, I met several athletes, such as Ryan Spilborghs, Huston Street, and Troy Tulowitzki. In 2017, I got to meet Gerardo Parra, Carlos Estevez, David Dahl, and Tom Murphy. Back in March, I would have had the chance to meet perhaps Nathan MacKinnon as well as some other amazing Avalanche players, however, the pandemic changed all that. Depending on the state of public health and global health, as well as how safe I feel in the general vicinity of sports venues when 2021 rolls around, I will be pleased to meet more athletes. If there is an opportunity to meet athletes virtually through Instagram Live, Microsoft Teams, Zoom, or other video conferencing/streaming services (I got to get to know a couple of professional soccer players through Instagram Live in April 2020), I will take up those opportunities, too!
#12: Concerts, In-Person & Virtual. Something I loved in 2020 is that two of my favorite musical groups, Old Dominion, and All Time Low, did virtual concerts on Instagram to light the day up for their supporters and listeners. I would have attended a Green Day concert in Commerce City, Colorado, back in July, however, due to the pandemic, they had to postpone it for about thirteen months. I look forward to that concert, whether in-person or virtual. I do hope I get to "attend" some virtual concerts for other musicians as well.
#13: Further Conquering My Driving Fear. In 2015, I was in a car crash that was my fault. Seventeen months later, my mother, siblings, and I were traveling on the interstate when we "panic stopped" for awful traffic. Another driver was unable to stop their car in time and rear-ended my mother's SUV. For those reasons, I had been scared to drive by myself for multiple years. In the past year, however, I have been driving by myself to some stores in my area. I would like to increase that in 2021, by practicing going to cities and towns near my hometown. Eventually, I'd like to confidently drive on the interstate.
14: Continued Excellent Dental Health. My teeth have felt very healthy in 2020. I thank persistent brushing and flossing habits for that! My dentist has actually been pleased with how well I've taken care of my teeth as of late. I absolutely plan on continuing to brush my teeth 2-3 minutes twice daily, and flossing my teeth each night before I go to bed. A fun fact about me, actually: I cannot stand leaving my home without brushing my teeth first. I might create a blog post reviewing my favorite toothbrushes, toothpastes, dental floss products, and oral rinses.
#15: Improved Financial Health. My financial health did go through some rough patches. I actually over-drafted my bank account in 2017, and worked hard to improve myself financially. I still hope to build up my financial health. By that, I mean putting as much money as I can into my savings accounts. I want to take saving extra seriously.
#16: Building Up My Credit Score. Building up my credit score will be beneficial for me when it comes to housing and car-shopping. I will be paying a personal loan, as well as making some purchases on After Pay. By making these payments in a timely manner, I will be boosting my credit score.
#17: Starting A Magnet Etsy Shop. Magnets are my grandmother's favorite souvenir. I actually remember coloring in some popsicle sticks and making magnets out of them as a gift for her. Because of this, I am inspired to make my own Etsy shop where I sell handmade magnets. I think that would be cute, and teach me sales skills.
#18: Starting A Tie Blanket Etsy Shop. In college, I made a tie blanket, which is where you tie two different pieces of fabric together to create an adorable blanket. It was a fun craft and I would love to sell it as part of an Etsy shop. I hope to start an Etsy shop before Halloween 2021.
#19: Training For A Marathon. I would love to do a fun run or a marathon one day. One of my resolutions for 2020 was to walk seven treadmill laps per month, and I have achieved that goal. I liked to see is as training for a marathon. If I keep up the good work, I will make sure that I can get ready for that, hopefully before my 28th birthday. I would like most to participate in a fun run or a marathon sponsored by a sports team I like.
#20: Increasing My Physical Activity Goals. My 2020 goal was to complete seven treadmill laps a month. In 2021, I would like to increase that to eleven treadmill laps per month. It will keep me healthy and help get my ready for the marathon that I hope to be a part of one day. In addition, I would like to go on at least six hikes in 2021. I like to hike, so it is a challenge that I am willing to take on!
#21: Attending Fitness & Physical Activity Classes. I am really interested in taking classes at Orange Theory Fitness. It looks like a lot of fun, plus it seems like a wonderful place to make new friends/acquaintances, as well as a wonderful way to improve my physical and emotional health. I also would like to take some hip hop dancing classes at my local dance studio.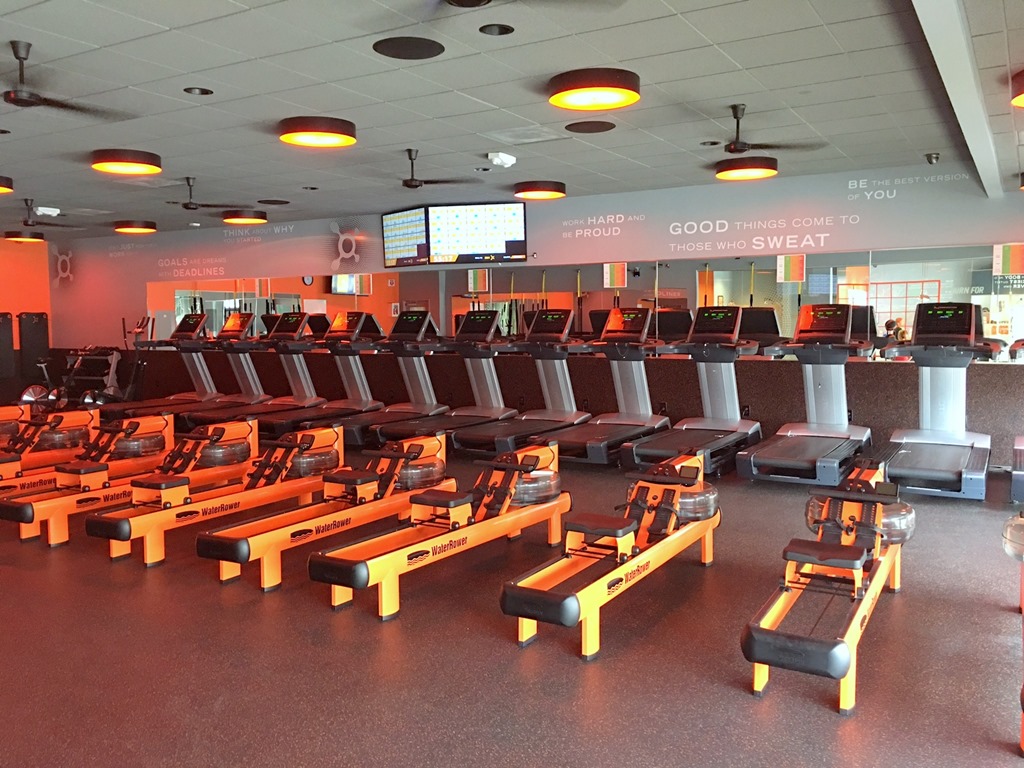 What would you like to accomplish in 2021? Let me know in the comments below.