Something that I never realized going into adulthood (as well as something I wish I was warned about, and something I will notify others about) is how you'll feel like a professional grocery shopper after grocery shopping one to two times a week. Something else I've noticed ever since I began grocery shopping to make it one less thing for my family to worry about is that sooner rather than later you have a go-to shopping list with things you would prefer to not leave the store without. With that being said, here are ten healthy (or somewhat healthy, depending on your perspective) grocery essentials I can't live without.
#1: 60-Second Pasta. I love me some pasta, I won't lie! There are some days where I'm craving pasta, however, where I am far too emotionally and/or physically exhausted to cook it the traditional way. This is where 60-Second Pasta comes in to save the day! I literally open the pouch and pop it in the microwave for a minute, then I can add my tomato sauce, Parmesan cheese, and turkey meatballs. Very delicious. 28/10 recommend.
#2: Applesauce. I'm prone to migraines headaches. One of the worst part about migraine headaches is that it limits the food you can put in your stomach. Pretzels, crackers, and applesauce, water, and sports drinks are the only things I can stomach when I'm trying to get over a migraine headache. In addition to settling my post-migraine belly, it's a great way to satisfy your sweet tooth while also eating somewhat healthily. Plus, it's a good way to make brownies a tidbit healthier.
#3: Turkey Meatballs. 2021 is the year I want to start transitioning into the pollotarian diet. For those of you who are curious, people on this diet eat poultry instead of beef or pork. I want to start this diet for health reasons related to my hormone disorder. Turkey meatballs are one of my favorite poultry products. I enjoy having my pasta and rice with meatballs, and this is a great way to get my meatball fix whilst starting the pollotarian transition.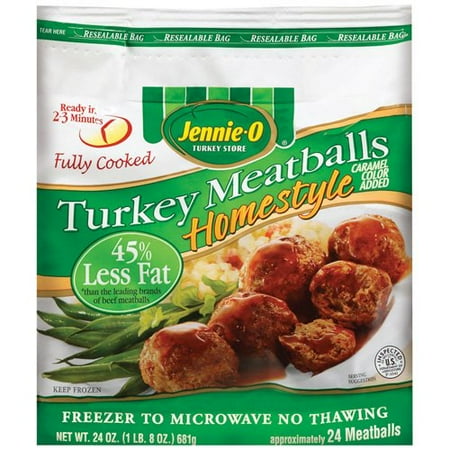 #4: Natural Peanut Butter. Peanut butter sandwiches are some of my favorite things in the whole wide world. My favorite kinds are those made with natural peanut butter. I feel like when I consume natural peanut butter, I can enjoy the tasty food whilst staying a tidbit more on the healthier side. Some of my favorite peanut butter brands include Good & Gather (Target brand peanut butter), Skippy, and Jif.
#5: Carnation Breakfast Essentials. I wish I knew why, but there are some mornings where I only have an appetite for liquid food instead of solid food. Carnation Breakfast Essentials are really helpful when it comes to that. I can satisfy my appetite and consume a nutritious breakfast food.
#6: Eggo Frozen Waffles. I like the chocolate chip kinds the best. Toaster waffles are one of my favorite once-in-a-while breakfasts. Dirty little secret time! Back in college, when I didn't have a toaster in my apartment, I would pop frozen waffles in the microwave and then pour Hershey's chocolate syrup on them for a tasty treat. It sounds weird, but I promise you, it was actually quite tasty, in my opinion.
#7: Bagels. Name nineteen things better than a warm, toasted bagel smeared with cream cheese. I'll wait. For reasons unknown, I love bagels more than I love bread. Maybe it's because of the fact they make me feel nice and full. Maybe it's because I had bagels for breakfast on a frequent basis. Either way, I love bagels.
#8. Black Beans. I will never understand why I had a disdain for beans in the past. They literally taste like potatoes. I like black beans the best because they are a very healthy choice of bean. When I was a freshman orientation RA, I would order rice with black beans, sour cream, and taco cheese for dinner on nights where I was on duty. It was so tasty and I loved it! I just really love black beans. That's all.
#9: Honey Nut Cheerios. My favorite part about the cereal is that it's the perfect combination of healthy and tasty. It's the perfect way to have a healthy breakfast and satisfy a sweet tooth during any time of the day. I like to consider it as a good karma food. After eating a bowl of Honey Nut Cheerios, I like to think that good things will happen.
#10: Instant Oatmeal. Oatmeal is awesome. I love the brown sugar cinnamon oatmeal the best. What I like about instant oatmeal is that when I'm ravenously hungry or in somewhat of a rush, I can get a tasty, healthy breakfast quickly.
What are some of your favorite grocery essentials? Let me know in the comments below.