I love crafting very much. Art was one of my favorite subjects in school. One of my favorite crafts was when I did an Oregon Trail-inspired drawing in the seventh grade. I recently decided I wanted to perhaps open up my own Etsy shop and share my love of crafts with the world! Here are fifteen crafts I would love to make for an Etsy shop.
#1: Button Magnets. Magnets are my grandmother's favorite souvenir, and they're fun and simple to make. The thought of button magnets is really cute. They will look adorable on magnetic surfaces, and help important things catch your eye.
#2: Seashell Bracelets. A middle school classmate gave me a necklace with a seashell. I am very grateful for their thoughtful gift. In addition, I would love to travel to California and North Carolina. Because of these facts, I would love to make seashell bracelets that I can sort of wear as a vacation around my wrist.
#3: Elephant Necklace. Necklaces are my second favorite piece of jewelry, just behind rings. Also, elephants are my favorite animal, well, tied for first place along with otters and manta rays. Therefore, elephant necklaces make perfect sense. I hope to make them in many colors!
#4: Hand-Painted Colorado Avalanche Sneakers. The moment I saw a pair of white platform sneakers at the craft store, I knew that I wanted to paint them! Also, the Avalanche are my favorite professional sports team. Those interests are a perfect combination.
#5: Hand-Painted Denver Nuggets Sneakers. I also am a basketball fan, having befriended many basketball players in high school and almost playing basketball myself. The Denver Nuggets are my favorite professional basketball team. Therefore, Nuggets sneakers are a wonderful idea.
#6: Hand-Painted Polka Dot Sneakers. I love polka dotted items. I actually have three combinations in mind: pink with purple polka dots, green with gold polka dots, and orange with red polka dots. I'm really looking forward to this craft.
#7: Paw Print Earrings. I still have yet to get my ears pierced, but I have worn clip-on earrings and stick-on earrings in the past. Also, cats and dogs have special places in my heart. Homemade paw print earrings are an amazing idea for a craft.
#8: Tie Blankets. I made one as a craft in college that I still have to this day. It was a lot of fun to make! Some tie blankets that I would love to make include a corgi-themed blanket, a Colorado Avalanche-themed blanket, and a Pokemon-themed blanket.
#9: Tie-Dye Hoodies. I'm one of those people who is always cold, even when it's blistering hot outside. Also, I love tie dye clothing, especially my tie-dye cat shirt. Why not strike a balance with tie-dye hoodies?
#10: Tie-Dye T-Shirts. You can never have too many tie-dye T-shirts! That's my motto. So why not make some of my own, especially considering the fact I think of them as good luck charms?
#11: Tie-Dye Leggings. Leggings are my favorite articles of clothing in the world. Also, as mentioned previously, tie-dye is a good luck charm. Best of both worlds right there!
#12: Hand-Painted Baseball Caps. My sister painted a Luigi hat for me for Halloween in 2016. I thought it was so cool of her! Therefore, I would love to make some myself.
#13: Hand-Painted Rocks. I have no idea what brought the idea to my head. It might be pet rocks, or it might have been something else. Heck, maybe I could even name the rocks I paint!
#14: Hand-Painted Wooden Signs. Each of my immediate family members received a hand painted sign from me as a gift in 2016. I had a lot of fun making the crafts. As a result, it makes perfect sense to create them for an Etsy shop.
#15: Hand-Painted Birdhouses. Birds are a frequent visitor to my family's home. Also, birdhouses seem like such a fun craft to paint and decorate. Can't wait to try the project out!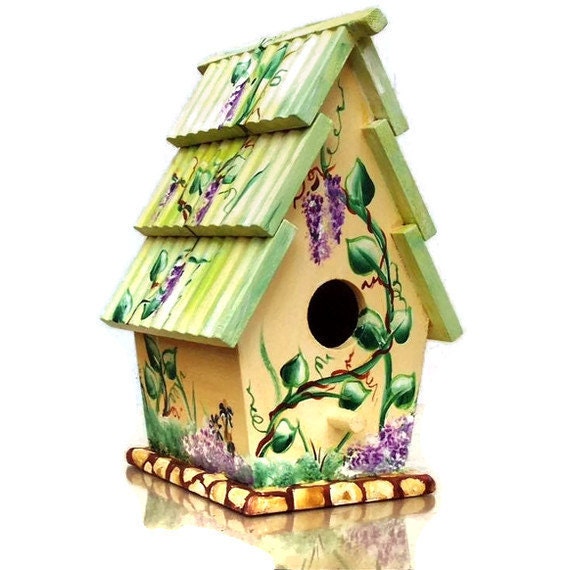 Do you like to make crafts? What are some of your favorite crafts or hobbies? Let me know in the comments below.
*EDIT MARCH 7, 2021: This post has been edited for format, photos, and categories*