Stanley Hudson from the hit mockumentary The Office once wisely said, "Next stop, PIES!" That is no truer than March 14, Pi Day. I feel weird if I don't enjoy the delicious dessert on this treat-filled, mathematically-inspired day. Here are fourteen of my favorite pies, based on the pies I like to enjoy the best and pies I would love to try one day.
#1: Chocolate Cream Pie. I honestly think of chocolate as a food group now. That's how much I enjoy it. I love getting a two-pack of chocolate cream pies from Target. I made sure to order some through Instacart this past week so I wouldn't have to worry about the snowstorm in my hometown preventing me from getting it. Don't worry, I made sure to give the driver a generous tip to make sure that they could have some extra income during the storm!
#2: Cookies & Cream Pie. I'm super interested in trying this pie. I have seen this on the Instacart app for the Target near my home. I love cookies & cream ice cream, so this is a treat I look forward to enjoying. Spoiler alert: I do plan on sharing my opinions on the Instacart app in a later post.
#3: Apple Pie. I can't begin to describe how proud I was of myself for baking a homemade apple pie in July of last year. It took several hours, and I ended up learning a method of coring apples the same day I made the pie, but it was wonderful! The pie was very delicious and my family loved it. I would definitely bake another one again.
#4: Pumpkin Pie. Making a homemade pumpkin pie sounds like a delicious activity. Heck, I'm drooling and smelling the spices just writing about it! There's actually a recipe in a cookbook that my mother and I frequently use for pumpkin pie with a layer of chocolate on top. That sounds like heaven!
#5: Coconut Cream Pie. This is one of my father's favorite desserts. Each year on his birthday, my family and I make sure that we get a coconut cream pie to celebrate. I actually feel the need to persistently remind my family to get the pie before his birthday, and I also have committed to memory which brands of coconut cream pie he likes best. Call it a daughter's Pie-Q. I sincerely apologize for all the cringing that pun has caused.
#6: Ice Cream Pie. I recall a recipe for ice cream pie in a youth Betty Crocker cookbook that fell apart years ago. In addition, there is a recipe for a peppermint ice cream holiday pie in a Strawberry Shortcake cookbook I got when I was in elementary school. I would love to make an ice cream pie one day.
#7: Peach Pie. I adore peach-scented things. In addition, my mother enjoys purchasing peaches from peach stands and farmer's markets. I got a doctoral degree in being an insanely finicky eater when I was two years old, but I'm convinced that I like peaches despite what I've always told myself. Once I finally determine that I do like the taste of peaches, peach pie sounds like a tasty treat to make.
#8: Blueberry Pie. Growing up, I was skittish of blueberries. However, in the summer of 2019, I ate a blueberry bagel at a work breakfast, and I was pleased to learn that I actually do enjoy the  taste of blueberry bagels. I'm confident that I will like blueberry pie, too.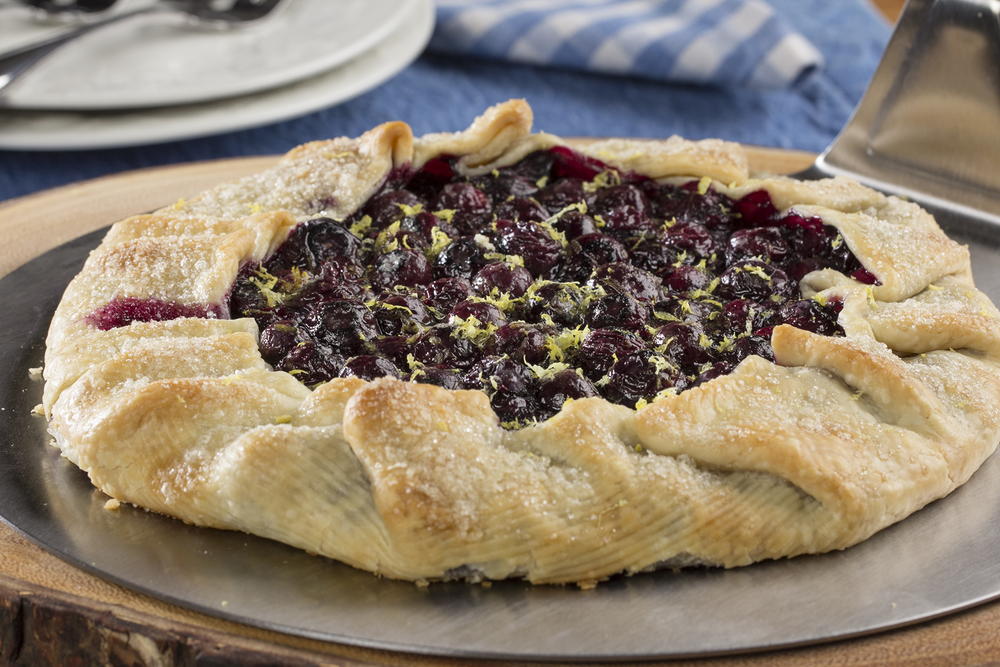 #9: Blackberry Pie. No, I'm not talking about the mobile phone manufacturer! I am discussing the fruit, a fruit that I am sure that I will enjoy after I try it. Blackberry pie sounds like a magical southern treat. Being from Texas, I appreciate when food makes me feel connected to the state I was born in.
#10: Walnut Brownie Pie. This is a best of both worlds treat. I love brownies, and especially brownies with pecans or walnuts baked in. I actually would love to bake one of my own one day. It sounds like a great way to satisfy one's sweet tooth and also complete a very rewarding, very yummy activity.
#11: Raspberry Pie. My mother grows raspberries in her garden. She makes jam that complements waffles well. I would love to enjoy a raspberry jam bagel, and I would love to perhaps bake a raspberry pie with homegrown raspberries.
#12: Strawberry Pie. Another fruit that my mother grows in her garden is strawberries. She likes to make dehydrated strawberry chips in the dehydrator. I also believe homegrown strawberries would make a wonderful strawberry pie.
#13: Banana Cream Pie. Banana cream pie sounds like a very delicious food. I like banana nut bread and banana nut flavored ice cream. I think that I might like banana cream pie.
#14: Candy Bar Pie. I don't think I've ever heard of candy bar pie until recently, but I'm adamant that it's a wonderful idea. I mean, a pie with Hershey bars, Reece's cups, and M&Ms sounds so yummy! I think Cookie Monster from Sesame Street would approve.
What's your favorite kind of pie and why? Let me know in the comments below.