February marked three years since I first heard these amazing humans from the state of Maryland. I had just signed up for Spotify, something I had been meaning to do since the twelfth grade. Out of nowhere, a song called "Oh, Calamity!" started playing on Spotify radio. I fell in love with the song, and the group. One of my biggest regrets is not seeing them in concert in 2018 in Denver, Colorado, just before I started my last year of undergraduate studies. Here are my top 25 favorite songs by the group.
#25: Cinderblock Garden. In 2019, I would routinely listen to All Time Low as a good luck charm for the Washington Nationals. This is one of the songs I listened to for good karma. I am very sure this is one of the songs I listened to on a shopping excursion with my sister. I will forever associate this song with good energy.
#24: Wake Up, Sunshine. Another song that can be associated with good energy. The album that this song is from was released last year, when the coronavirus pandemic was just getting started. Perfect timing, at least from my perspective. Perfect way to bring happiness to a tough time.
#23: Basement Noise. This song is also from the album that was released during the height of the pandemic last year. From what I'm gathering from the song's lyrics, this sounds like a very fun song. I'll send myself G-mail reminders to purchase the song on iTunes.
#22: Satellite. My brain loves to confuse All Time Low's version with Rise Against's version. Nevertheless, I really enjoy this song. Though short, I can somewhat relate to the lyrics. I interpret it as a very bizarre, yet very awesome dream. I have that kind of dream all the time, for instance, meeting some of my dearest friends from the high school basketball team for graduate school at a small university in my home state's capital city.
#21: The Reckless And The Brave. The vibe I get from this song is breaking free from your comfort zone and living life to the fullest. That was college for me. I have broken free from my comfort zone in so many ways, from living in a university apartment to switching majors three semesters in.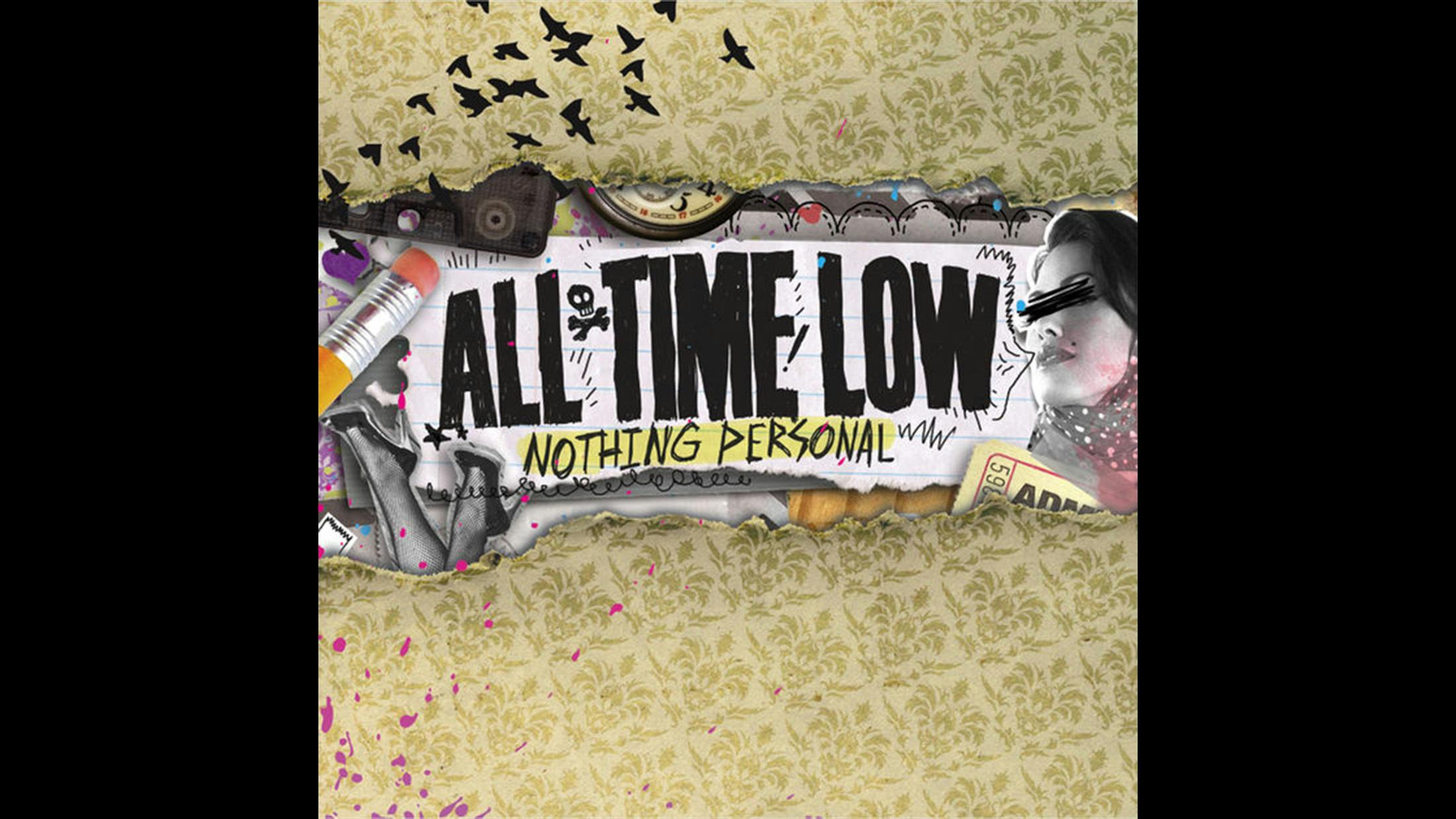 #20: Keep The Change, You Filthy Animal. I really like the title of this song. It reminds me so much of Home Alone, where Kevin says, "Merry Christmas, you filthy animal!" after fending off some cold-blooded intruders. I also like the revenge vibes I get from the lyrics. Whenever I'm feeling grouchy and betrayed, I like listening to revenge songs. They make me feel better.
#19: Sick Little Games. I really like the theme of this song. When I read through the lyrics, I interpret it as the consequences of letting fame get to your head. This song will serve as a reminder to practice humility, at least in my opinion.
#18: Kids In The Dark. One of my favorite lines in the song is "beautiful scars on critical veins." I don't know why I really like said line, but I just do. I think this song was very well recorded and composed. When I first heard it I couldn't get enough of it.
#17: Sleeping In. The title is very relatable. So are the lyrics. I love getting the chance to sleep as long as I can whenever I can. Basically, the song is about staying in bed all day. That's how I love to spend my weekends.
#16: Break Your Little Heart. I love the theme of this song: moving on from yicky experiences. I related to this song when I finally graduated from high school. I didn't have the best high school experience on planet Earth, so graduating and attending college was a welcome relief. 
#15: Something's Gotta Give. This is one of my favorite songs on planet Earth. The lyrics seem like they are describing a mental breakdown, at least from my perspective. As someone who has lived with anxiety, depression, and OCD basically her entire life, I relate so hard to the lyrics. One of the lyrics is, "I'm sinking." That definitely accurately describes my depression and anxiety struggles. When my mental health issues are acting up, it feels like I'm sinking and there's a weight on my head keeping me in a rut.
#14: Six Feet Under The Stars. It feels like this song is a relationship between two lovers of musical theatre. Musical theatre is one of my favorite things in the world. Some of my favorite broadway musicals include Dear Evan Hansen, Something Rotten!, and Fun Home.
#13: Melancholy Kaleidoscope. I will give this group credit where credit is due. They know just how to write, record, compose, and produce music exploring difficult subjects. I find this song to be describing the highs and lows of depression. It's very accurate for me, especially since I experience mood swings frequently.
#12: Drugs & Candy. This song is another example of how well the group can create music based on heavy topics. Reading through the lyrics, I interpret it as the effects of a toxic relationship or friendship. I also think it could also be about addiction because the protagonist in the song mentions not wanting to give up on a relationship. That sounds similar to an addiction to, say, sports betting or chocolate milk. Deep, dark analysis, I know.
#11: Life Of The Party. Sounds like a sunny song about partying, right? That's definitely my first impression of the song. Part of me also interprets it as a song about what it's like to be a popular person. I was one of the most popular girls in my grade in middle school and high school. It was really nice, however, there were downsides, such as doubting whether I was that good of a person.
#10: Glitter & Crimson. I kept listening to this song whenever I posted it to my Instagram story. I really love how the song sounds. In addition, the theme of the song is something I can relate to, at least in a book I am working on. In the book, the main protagonist develops a crush on his classmate, then realizes that said classmate is the love of his life.
#9: Dear Maria, Count Me In. Ah, yes, probably the most iconic song in the history of the group. The guitar riff during the introduction to the song is an excellent build-up. Overall, the song's lyrics and pop-rock beat are extremely fun to listen to! It's hard to listen to this song and not smile.
#8: Birthday. This song is a two in one bonus! It's content from one of my favorite musical groups, and I get to listen to it to send birthday wishes. Whenever my friends or a professional athlete I have a positive opinion has a birthday, I like to include the song in my Instagram stories to celebrate.
#7: For Baltimore. I would listen to this song walking home from work or school the fall semester of my last year of college. It was a real treat listening to the song and enjoying the beautiful sights of the university's campus. It was one of the songs I listened to as a way to wish myself good luck in my studies for the semester.
#6: Dirty Laundry. I love the song's very mellow instrumental. It demonstrates how good of a job the band does of recording songs of all kinds of instrumentals and topics. I also really enjoy listening to the lyrics, too. For some strange reason, I feel mellow. I think it's because of how the song was recorded.
#5: Last Young Renegade. During October 2018, I could not stop listening to this song. I was just so well recorded! It also really helped me focus on my schoolwork. The lyrics are supposed to pull on my heartstrings. However, the singing and instrumental talents make the opposite true.
#4: If These Sheets Were States. I am in love with the guitar riff at the start of the song. I could dance along to the rocking chorus of the tune for hours on end. I was very happy when I found that song on Spotify.
#3: Backseat Serenade. I love this song so much. I could dance along to the entire song. In fact, I have an entire dance choreographed in my head. It also is a song I associate with the 2019 Washington Nationals.
T-#1: Oh, Calamity! This song holds a special place in my heart. I had just joined Spotify and was listening to my introductory playlist. At the end, Spotify played suggested songs, and this was one that came up. I fell in love with All Time Low immediately.
T-#1: Bail Me Out (feat. Joel Madden). I had to include this as a tie with Oh, Calamity! It was tough picking between Bail Me Out and Oh, Calamity! as a favorite. So a tie it is. I love the vocals and instrumental. I never get tired of this song.
What is your favorite type of music? Let me know in the comments below.