Restaurant meals are what get me through a craving, a tricky day, or a celebration. There's just something about a feast of breadsticks, chicken, molten lava cake, and strawberry lemonade that just brings a smile to my whole face. Maybe it's the cravings being satisfied. Maybe it's knowing that I will be in a better mood with tasty food in my belly. Maybe it's the fact that I'm enjoying a delicious dining experience while celebrating a wonderful event in a family member's or friend's life. Here are ten of my favorite restaurants to patronize at. These are based on my service experience, quality of food, and menu items available.
#10: Old Chicago. Two words: Spaghetti. Pie. If I could have spaghetti pie for each meal, I would do so in a heartbeat! They also make delicious pizza, and yummy berry lemonade. It's been a hot minute since I've had Old Chicago. I'd like to have it again. It sounds like a great meal to celebrate good things.
#9: Noodles & Company. Meals of buttered noodles and macaroni and cheese are heaven on earth. The best part of all is chicken topped on top of the buttered noodles. It's a carbohydrate and protein heaven. I never had the desserts, but I would love to have it one day.
#8: Village Inn. Very delicious pancakes. Very delicious chicken tenders. Very delicious chocolate pie. I had Village Inn for the first time back in May. From the first bite of my meal, I fell in love with the food. I know for a fact that I want to have a Village Inn birthday celebration for my birthday in January.
#7: Freddy's. Chicken tenders? Check. Chicken sandwiches? Check. Delicious French fries? Check. Fry sauce from heaven? Check. Chocolate custard with cheesecake bits and cookie dough pieces? Check, check, and check! It's some of the most delicious food that anyone could ever enjoy.
#6: Culver's. Heaven in restaurant form. They have delicious cheese curds, barbecue sauce, custard, and chicken. I get an amazing aura. Also, their customer service is fantastic. I love them very dearly.
#5: Five Guys Burgers & Fries. Before I went pollotarian, I enjoyed bacon cheese dogs with ketchup, barbecue sauce, and lettuce. Now that I don't eat red meat anymore, my new go-to is the grilled cheese sandwich with a side of Cajun fries. Might I mention they have tasty milkshakes? Shout out to Five Guys for being awesome.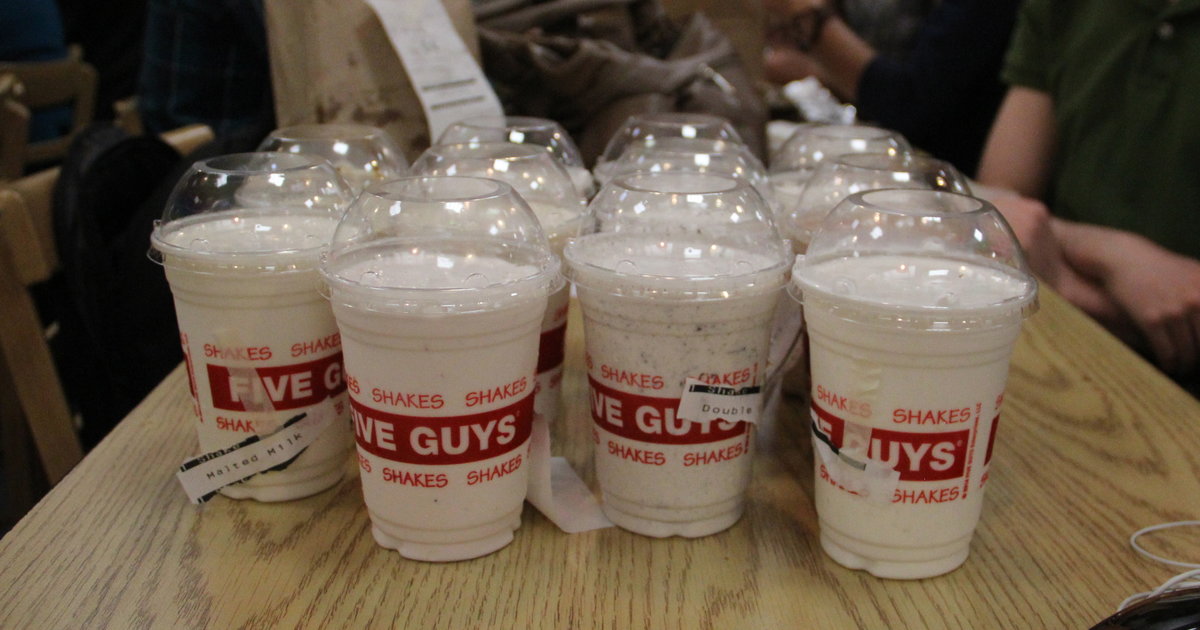 #4: IHOP. Tasty pancakes? Check. Mood-boosting hot cocoa? Check. Delicious milkshakes? Check. A variety of the tastiest breakfast and lunch options one can have? Check! I just love IHOP. IHOP, I SKIP, and I JUMP for their yummy meals. Sorry not sorry for the attempted pun.
#3: Olive Garden. Unlimited breadsticks for every single meal! Who here is with me? Also, their fettuccine alfredo is so delicious. Also, am I extra bizarre for considering their after-dinner Andes candies dessert? Olive Garden is so cozy and delicious.
#2: Chili's. Oh baby Chili's is back! Baby back baby back! There's a Chili's location in the city where my sister attended college that has been nothing short of amazing! Also, I wish I had tried their honey mustard before December of 2019. I am itching to try their skillet cookie and their molten lava cakes. Plus, I could eat their tortilla chips and guacamole on a regular basis.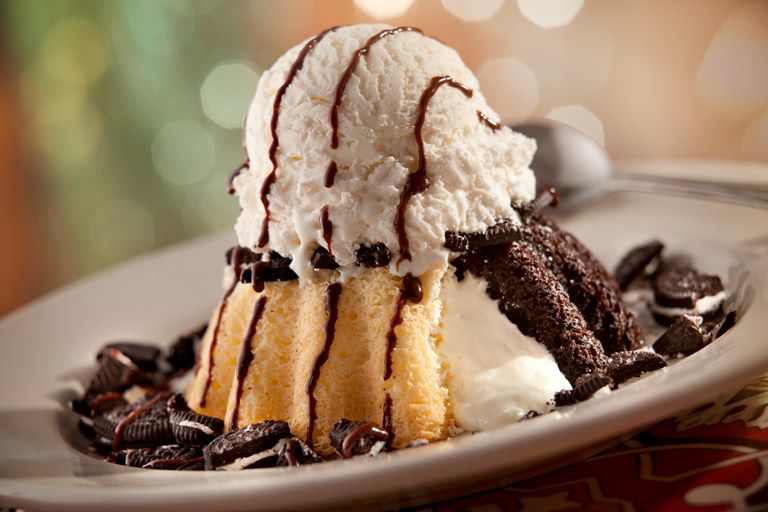 #1: Texas Roadhouse. Give me ALL the Southern hospitality, mashed potatoes with cream gravy, chicken critters, and bread rolls with honey cinnamon butter! They have some of the most delicious food I could have ever had. The staff are amazing and light the day up. They have some of the best water ever. I also love their strawberry lemonade. It's the fabulous trifecta: great food, great drinks, and great service!
What are some of your favorite restaurants? Let me know in the comments below.