Three trivia questions: Who is the first NBA player to score 50 points in a game without attempting a free throw? Who was drafted by the Denver Nuggets after his first year at the University of Kentucky? Who has a silver medal from the 2015 Pan American Games? If your answer to all three questions is Jamal Murray, you are correct!
Jamal, a Pisces, was born on February 23, 1997, in Kitchener, Ontario, Canada. His parents are Silvya and Roger Murray. Roger was a basketball player and track and field athlete himself, which is something that I believe shaped Jamal into the person he is today.
There are things that lead me to suspect that Jamal was born wearing a basketball uniform. He began playing at age three and at the age of six he was playing in a league for kids almost twice his age. I am adamant that some sort of magical basketball unicorn has blessed Jamal. That's the only explanation for why he has been talented his whole life.
His talents continued over to high school, where he won multiple awards. These awards include an MVP recognition at the 2013 Jordan Brand Classic International Game, an MVP recognition at the 2015 Nike Hoop Summit, and an MVP recognition at the 2015 BioSteel All-Canadian Basketball Game. The theory that he was born in a basketball uniform starts to make a lot of extra sense.
At the University of Kentucky, Jamal continued showing his talents that he was given by the magical basketball unicorn. In his first and only year at the university, he earned multiple well-deserved recognitions. What are the recognitions, you may ask? Good question! They are a spot on the Associated Press Third Team All-American roster, a spot on the First Team All-SEC roster, an SEC All-Tournament recognition, and an SEC All-Freshman recognition.
Not only has Jamal been born in a basketball uniform and blessed by a magical basketball unicorn, but he is a magical unicorn himself! The unicorn is blue with white wings with red maples leaves all over them. The unicorn's horn is platinum with pearls in them. The left front hoof is gold with amethysts, the right front hoof is sterling silver with sapphires, the left rear hoof is bronze with diamonds, and the right rear hoof is rose gold with emeralds. Lastly, there is a Canadian flag on the unicorn's forehead. That has got to be the most descriptive unicorn analogy ever presented.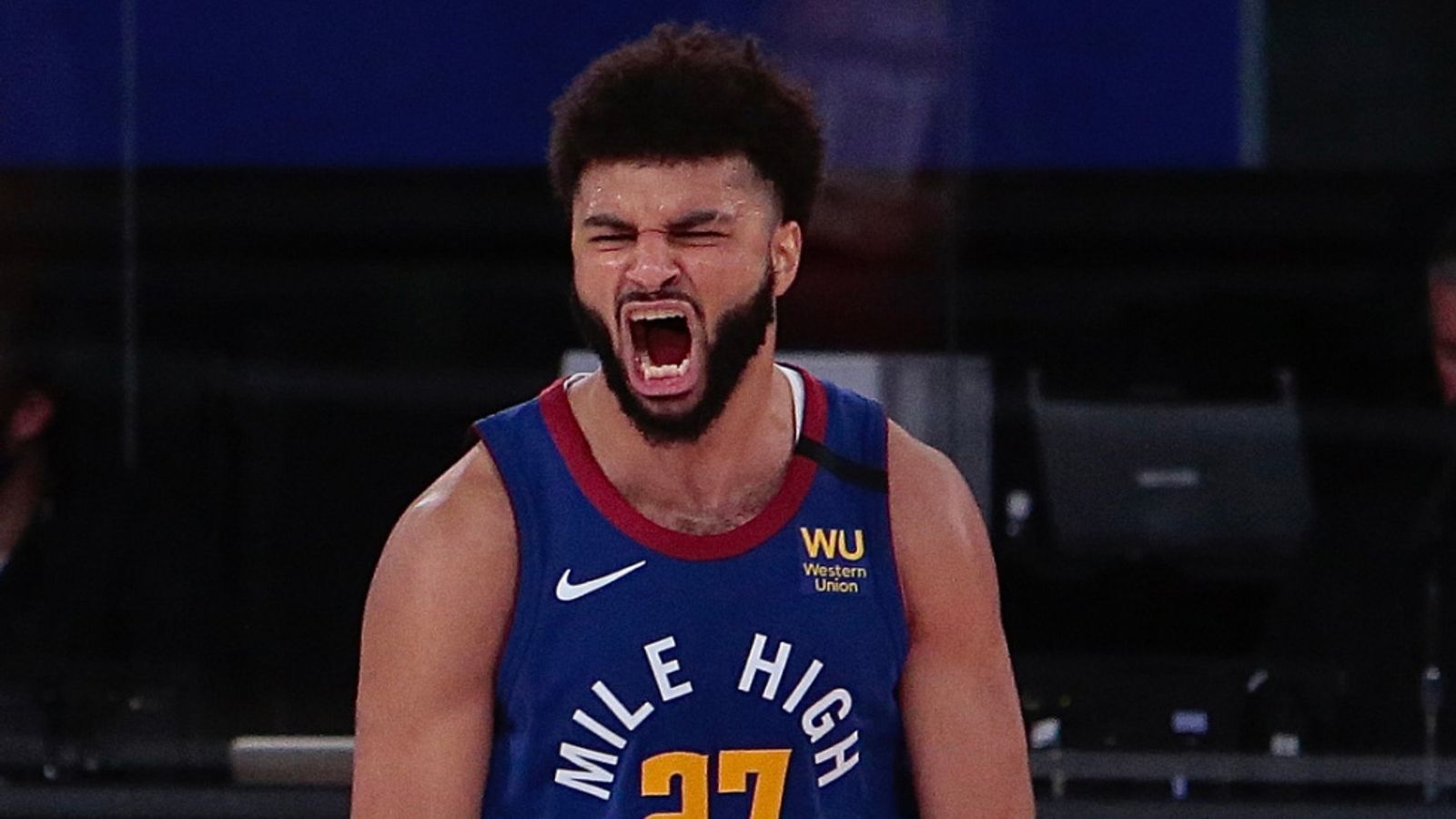 Ever since Jamal started playing professional basketball after his freshman year of college, he has been proving his awesomeness. His statistics include 611 three-point field goals; 759 free throws; 1,292 two-point field goals; 1,903 field goals; and 1,182 total rebounds. He's one of the very best point guards to ever play for the Denver Nuggets. Change my mind. He's the most magical unicorn in the team's history.
Recently, this past Friday to be exact, Jamal made history! He scored fifty points, which is an extremely impressive feat in and of itself. There's another wonderful fact about his fifty-point game: not a single free throw attempted or completed! That is the first time anyone in the National Basketball Association has ever completed this feat. You heard right! Jamal is literally the first player in the history of the National Basketball Association to score fifty points without a single free throw attempt. That is the best start to the weekend anyone could ask for.
I really admire Jamal's leadership. After an interview last summer when he was getting ready to play basketball after the pandemic forced the association to go on a months-long hiatus, he wanted to listen to the media give their perspectives on racism before exiting the Zoom call. It shows that he likes to listen to many perspectives and wants people to have a voice. He's a good example of how to show leadership skills, on and off the court. I'd love to be around an amazing member of society like him.
Denver Nuggets until the day I die! Blue Arrow Bubbas! Keep up the great work, Jamal!
SOURCES:
https://www.basketball-reference.com/players/m/murraja01.html
https://www.denverstiffs.com/2020/6/8/21283572/jamal-murray-still-wants-to-be-great
https://en.wikipedia.org/wiki/Jamal_Murray