I remember getting to see the Pittsburgh Pirates for the very first time ever on September 1, 2019, five years after having become a fan of the team. The game started off with Adam Frazier hitting a lead-off home run, which is when the first batter of the half-inning hits a home run off the opposing team's pitcher. I had just gotten to my seat after my sister got her ballpark lunch, and he was rounding the bases.
Later, when we came home, I began marveling over him. I kept harping to my sister about how cute I found him. I won't lie. I have a pretty big crush on Adam. In my opinion, he's a talented young man who has a bright pro ball future.
Adam, a Georgia boy who was born eleven days before Christmas 1991, makes my heart melt. He has such a sweet voice and a pair of piercing brown eyes that are more enticing than a king-sized chocolate bar. In addition, he has a highly handsome smile and a gorgeous Georgia accent that really gives me major heart eyes. Adam seems like a wonderful person in my opinion. The vibe I get from him is that he's a kind human who exists to make people feel better and lighten the day up. I would want to be friends with a person like him. I would definitely invite that kind of person over to eat stuffed crust pizza and watch Kendall Rae videos on YouTube.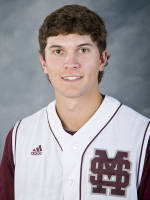 Something that really strikes me about Adam is how he enjoys changing and growing as a person. I will link an interview where he gave his testimony before the 2019 Major League Baseball season. In the interview, he mentions how he's building on the positives he's taken away from the previous year. What impressed me is that Adam liked being an underdog because people don't expect much from him and then he can impress people. Adam, you are impressive to me. I will be blown away by your talents and hard work for a long time coming.
His statistics speak for themselves. So far, since he was called up by Pittsburgh in 2016, he has hit to second base 85 times and to third base 16 times. Putting more metaphorical whipped cream on the proverbial pumpkin pie; Adam's resume includes 409 hits, 30 home runs, 153 runs batted in, and 20 stolen bases. These statistics have been preceded by a bodacious career at Mississippi State University. During his sophomore season, Adam set an assists record, was the Southeastern Conference (SEC) Baseball Tournament Most Valuable Player, and was selected for the United State national collegiate baseball team. Things only got better during his junior season, with the most hits in all of college baseball, school records for putouts and assists, and an SEC All-Tournament selection.
Combine all that with a silver medal from the World Baseball Softball Confederation Premier12 tournament, and you have the formula for a barbarically talented human being! Hopefully, Adam gets selected to play for Team USA when the postponed Tokyo Olympics happen next year. Had COVID-19 not complicated the sports world to the point where the 2021 World Baseball Classic had to be cancelled, I am adamant that Adam would have been named to that team, too. In fact, there are five things I hope happens to Adam during his career.
First of all, I hope he wins a Gold Glove. He was nominated last year, but was not picked as the winner, although it would have been a lot cooler if he was. In addition to his elegant offensive statistics, he has 401 putouts (where a player tags a base or a baserunner to get an out) and has turned 144 double plays (where a player gets two baserunners out in the same play). I know for a fact that he will keep building on these skills and that he will get that well-deserved award one day soon.
Next, he deserves a Silver Slugger award, in my opinion. I mean, with those elegant batting statistics, it is extremely tricky for me to argue otherwise. Since you can't convince me that Adam won't keep building his batting skills, I definitely see him winning one soon. Hopefully, too, he hits for the cycle. I predict he will first hit a home run, then to second base, first base, and third base. I also believe that will build his Silver Slugger resume up quite a bit.
Adam Frazier deserves to be in the All-Star Game. Change my mind. Usually, when I vote for All-Star Game players, I vote for mostly Rockies players because my heart belongs to the baseball team in the state of Colorado first and foremost. However, to get him into the All-Star Game like he's proven he deserves to appear in, I will make an exception and vote for Adam. Lastly, I really want to see him be a National League Batting Champion! I have nothing but faith in this human. I am sure this will happen, followed by a Silver Slugger Award. That would be a magical two-in-one bonus.
Adam, I am amazed by how talented you are. Keep up the fabulous work, and Let's Go Bucs!
SOURCES:
https://www.baseball-reference.com/players/f/fraziad01.shtml
https://en.wikipedia.org/wiki/Adam_Frazier