Let's do some basic arithmetic. A Major League Baseball player from Mississippi + a loving husband and father + a super kind member of society + a Major League Baseball All-Star Designated Hitter + a Gold Glove Award winner + a nominee for a Platinum Glove = Corey Dickerson. I have had a highly positive opinion of Corey Dickerson for many, many years. There are many reasons for that ringing true.
Corey's offensive statistics are pretty decent, at least from my point of view. Ever since his debut in 2013, he has had 794 hits, 383 runs, 118 home runs, 375 runs batted in, and 23 stolen bases. In addition, he has hit to second base 192 times and to third base 29 times. His career batting average is .285 and .327 is his career on-base percentage. My heart tells me that he will end up being nominated for a Silver Slugger as long as he keeps up the good work.
I also believe that Corey has some impressive offensive statistics. During his career, Corey has recorded 1,059 putouts; 17 assists; and 7 double plays. The assists and double plays might sound highly unimpressive; however, he has played his career in the outfield and as a designated hitter. As a result, I find these two statistics impressive for those positions. In addition, he has a .989 fielding percentage, which means he is a talented defensive player, at least according to my thoughts. It's no wonder he got a Gold Glove Award!
I was very happy for Corey when he got announced to the All-Star Game in 2017. I was messaging my sister, who was in California at the time, updating her on who got in. I mentioned, "And Cutie Pants Dickerson is the DH." She gave me a thumbs-up in response. I finally felt like Corey was getting the recognition he deserves. He's an underrated player in my opinion. In fact, at the time he was selected, he had a .325 batting average, a .367 on-base percentage, and 17 home runs. There is no secret that he deserved to represent his team that year. Tampa Bay also is frequently looked down upon as a small-market team with low viewer and spectator numbers, so this sheds some light on a very underrated team.
My joy when Corey won the Gold Glove award in Pittsburgh was high up there. I was so happy for him. I finally felt like he was getting recognized for his spectacular defensive work. When I realized he was eligible for a Platinum Glove Award, I was beyond elated. I wanted to vote for him so badly, but I also wanted to vote for my favorite player ever, Nolan Arenado. In the end, Nolan and his high school teammate, Matt Chapman, won the award. Looking back, I wish I had voted for Corey a few times. Nevertheless, he won a well deserved award, and I'm very grateful he did it.
Something that really is wonderful about him is that he loves his family very much. Per social media, he mentions that his wife is his best friend. I feel that. I hope to marry a person I consider my best friend. He also has two young sons, Davis and Miller. One of my favorite photos ever of Corey is when he kisses his son at the All-Star Game. If there were an MLB Father of the Year award, it would be him.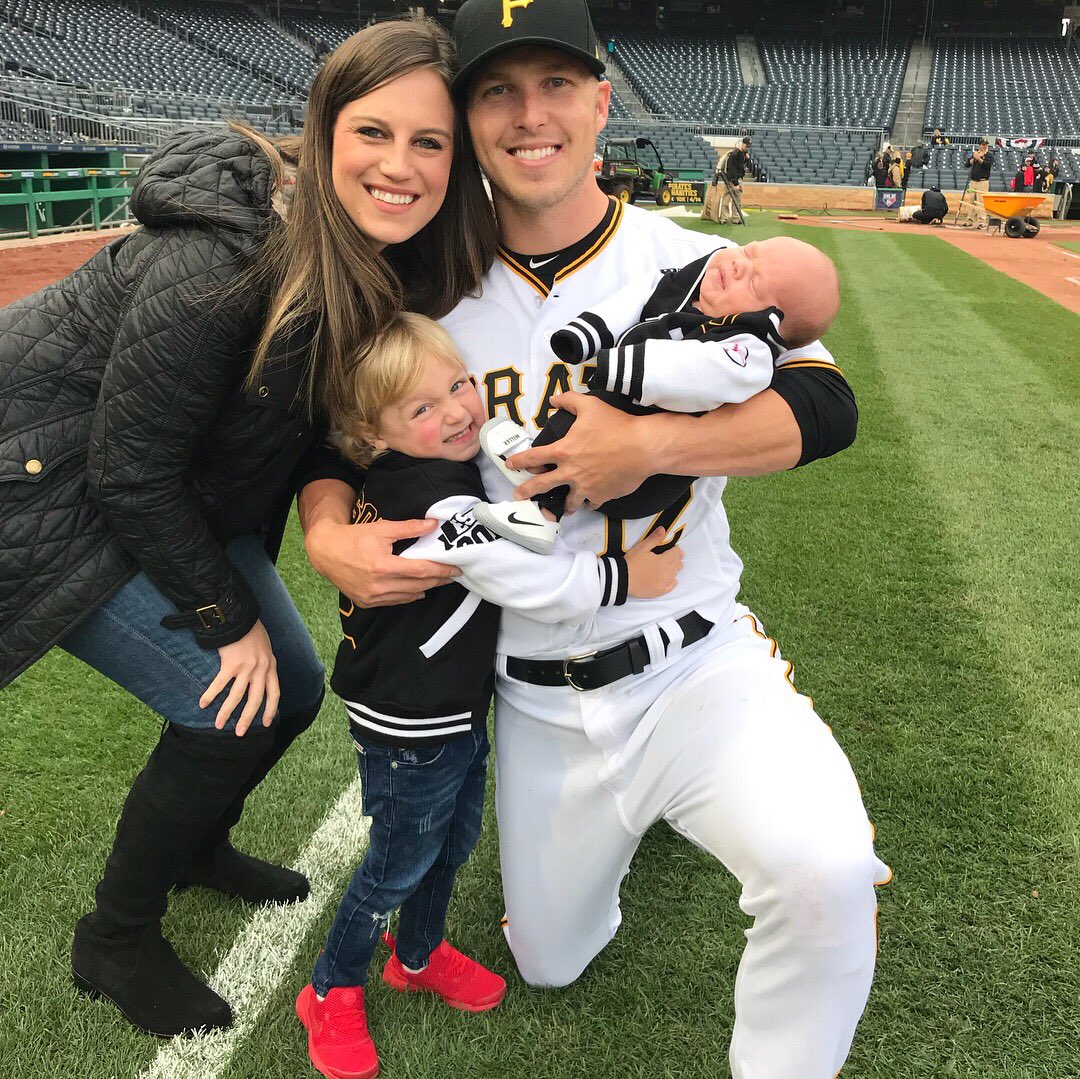 Corey is the kind of person who seems really nice. In fact, he and his wife are working together to raise awareness for autism. I really appreciate that the Dickerson family are doing that. I myself have been diagnosed with a learning disability that puts me on the autism spectrum. Knowing that they want to make the world a much better, happier, and healthier place for those with autism really puts a smile on my face. In addition, he just gives the vibe that he's a really fun person to be around. I want to have a friend like him. I'd invite that kind of friend over to watch The Mandalorian (or, as I like to call it, the Baby Yoda show) and eat rocky road ice cream.
Here are three things that I hope happen in Corey's career. In my opinion, he deserves another All-Star selection. He has been doing a good job of fielding as of late, and I do believe he will end up batting even more excellently than he did in 2017. In addition, I hope he wins Player of the Week. He got the honor in August of 2014, just before I started my senior year of high school. Finally, in my opinion, he is deserving of a Fielding Bible Award. I would love that for him. Considering his career statistics, I have a tricky time arguing against that. Corey is quite productive defensively.
In conclusion, Corey is a talented player and great human. He deserves to be recognized for his talents and heart of gold. I will forever keep him high on my list of favorite players. I am happy for his accomplishments and am excited to see more come his way.
Dear Corey, you are a wonderful player and wonderful human. I do hope you stay amazing and awesome in Miami. Keep up the wonderful work and continue to wow Major League Baseball fans. You deserve nothing but success and support. Sincerely, me.
SOURCES:
https://www.baseball-reference.com/players/d/dickeco01.shtml
https://www.draysbay.com/2017/7/2/15911838/mlb-all-star-game-2017-corey-dickerson-selected-al-designated-hitter
https://www.mlb.com/news/corey-dickerson-wins-nl-gold-glove-award-c300222512
https://www.mlb.com/news/platinum-gloves-to-nolan-arenado-matt-chapman-c300530454
https://www.mlb.com/news/corey-dickerson-launches-autism-charity